 Team

Wilbert Sanchez Montes de Oca

Founder / Director

Nationality: Mexican


Location

: Sao Paulo, Brazil / New York, USA


Profession / Background

: Private equity professional for Thoreau Capital Partners


Qualifications

: Double degree in Applied Mathematics and Economics from UCLA


Role with AZLera

: Wilbert was born in Chiapas, Mexico and always had a profound interest in entrepreneurship with social commitment. AZLera is part of the answer to the question on how to make impactful change today. Wilbert's main areas of concern are education, indigenous cultures and the environment.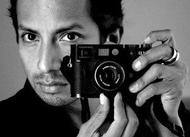 Freddie Brunt

Project Manager

Nationality: British


Location

: Rio de Janeiro, Brazil / London, UK


Profession / Background

: Previously worked management consultancy and the security and justice field in Afghanistan. Currently working for the International Olympic Committee in Rio de Janeiro.


Qualifications

: BA in Human Geography and an MSc in International Development from SOAS


Role with AZLera:

Freddie was the first manager at Projecto Oceano in 2009 and is now responsible for all levels of recruitment, project coordination, fundraising and overall general management of the organisation.

Maria da Conceição Assane

Principal Teacher at Projecto Oceano

Nationality: Mozambican


Role with AZLera

: ​Maria was one of first 3 instructors trained and hired originally for the project in 2002. As an educated Muslim woman in Africa, she has always demonstrated strong convictions regarding providing education for others. She currently teaches computing in the island to primary and high school students, in addition to providing support to the project.


Denny Newhouse

Mozambique Manager - 2013

Nationality: USA


Role with AZLera

: ​Denny first encountered Projecto Oceano while living and traveling in Africa on a year-long post-graduate fellowship. She officially joined the team about a year later and started as the 'in-country' Project Manager in March 2013. Previously, she worked in South Africa, India and Ethiopia, in addition to Mozambique, for various organizations working in education, water and sanitation, emergency response, and child development. She is very interested in the combination of education and health, and working with community-based organizations to promote the two.


Jessica Barratt

Mozambique Manager 2012/13

Nationality: British


Role with AZLera

: ​Jessica joined Projecto Oceano in April 2012 after several years in London, working in the music industry in artist management and marketing, and more recently setting up her own creative youth project. Before that she studied languages and spent time living, working and volunteering in Brazil, Spain and France. Jessica is particularly interested in using creativity and entrepreneurship to empower young people in any context to fulfil their potential. Jessica is now the founder and director of a small education programme in London.

James Rowles Nicholson

Mozambique Manager - 2011/12

Nationality: British


Role with AZLera

: ​James has worked in a variety of fields, from management consultancy with Deloitte in London to voluntary work with Save the Children in Honduras. He has a background in agriculture and modern languages, an unbridled enthusiasm for independent travel, and a desire to build a successful career in international development. He has travelled and worked extensively in South Africa, Botswana, Zambia and Tanzania, and speaks fluent French and Spanish.
João Amaral Neto

Project Support Officer

Nationality: Portuguese


Role with AZLera

: ​João was born in Lisbon, Portugal and came across Projecto Oceano whilst travelling in Mozambique in 2009 and became more involved in the project when he returned to the Ilha de Moçambique the following year. João has supported the project since 2010 and has helped in the development of the AZLera website in Portuguese. João has an engineering background and is currently based in London.



However, these people have never worked alone; there are numerous individuals that have contributed their time, effort, and resources in making AZlera what it is today. Since, we are always grateful, here are some of their names in no particular order: Laurie Straus, Michaela Ledesma, Socorro Montes de Oca, Oliver Sanchez, Christopher Sanchez, Solaria Perez, Himayani Puri, Miguel Marcelino, Soneile, Margarida Botelho, Barbara Zamora, etc, etc. Thank you.

AZLera is made up of a team of professionals based across the world who share the same vision for making a change, the same desire for getting things done today, and the realisation that we must use the resources at our disposal to make this happen.

Daniela Lima

Science Curriculum Intern



Nationality

: Portuguese


Role with AZLera

: ​Daniela spent 3 months teaching science at the project in 2012, leading classes in Biology and Chemistry, conducting experiments and sharing her enthusiasm for the subject. Daniela has a PhD in Biomedical Science and helped develop a Science Curriculum for the Project in order to stimulate the kids to answer their own questions.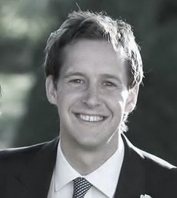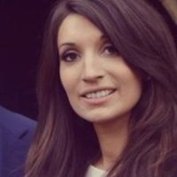 Heather Quelch

Senior Consultant

Nationality: British


Location

: Brussels, Belgium / London, UK


Profession / Background

: Works for EU CORD in Brussels as a international development expert. Previously a Senior Consultant with Deloitte in London


Qualifications

: LLB Law with Spanish and an MSC in Development Management.


Role with AZLera:

Heather joined the AZLera team in 2014 providing higher level management, with a focus on communication, strategy and fundraising.

Rafael Visconti

Strategy Consultant
Nationality
:
Brazilian

Location
: São Paulo, Brazil

Profession / Background
: Works in financial advisory for infrastructure and energy projects in Brazil and volunteers as a financial advisor for education sector startups.
​
Qualifications
: BA in Law and Economics from University of São Paulo and MA in Financial Economics from Fundação Gutúlio Vargas
Role with AZLera:

Rafael joined the AZLera team in 2015 with a focus on strategy and fundraising.
Renan Faria

Lead Fundraiser

Nationality: Brazilian


Location

: Rio de Janeiro, Brazil


Profession / Background

: Management Consultancy


Qualifications

: Administration from Universidade Federal Fluminense

.




Role with AZLera:

Renan joined the team of AZLera in February 2015 to support the fundraising initiative for approach huge corporations in Mozambique to establish partnerships and participates of the strategic decision making with the international team.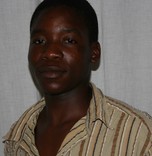 Saide Hassane Habibo (Coman)

Programme Support

Nationality: Mozambican


Location

: Ilha de Mocambique, Mozambique


Role with AZLera:

One of founding students and members of Projecto Oceano since 2002.
Based on Ilha de Moçambique having returned from 6 month community programme in Canada

Past Volunteers at Projecto Oceano on Ilha de Mocambique